Vilnius Tech
May 13, 2021 – May 14, 2021

We are delighted to invite you to take part in the International Scientific Conference "Contemporary Issues in Business, Management and Economics Engineering" that is hosted by VilniusTech University (Lithuania). The Conference will be organized on May 13-14, online. The Conference provides a great opportunity for academicians to share their knowledge, exchange ideas and to discuss results of the conducted research. What is more, the Conference offers a platform where scientists could extend the list of their contacts in order to expand a personal scientific network.
Conference Topics:
Contemporary Issues in Economics Engineering
Contemporary Financial Management

Business Processes: Development, Digitalization, Social Responsibility
Contemporary Organizations Development Management
Legal Business Environment
All the accepted papers will be published in the Conference Proceedings edition. The edition will be submited for possible inclusion to WoS (CPCI) and Scopus databases.
Online Conference Proceedings editions of 2006 - 2019 years are included into Conference Proceedings Citation Index (CPCI) which is integrated index within Web of Science database, Clarivate Analytics.
SPEAKERS OF THE PLENARY SESSION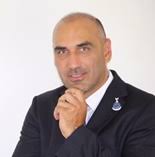 Csaba Fogarassy, professor and deputy director of Hungarian University of Agriculture and Life Sciences Institute of Sustainable Development and Farming (MATE ISDF)
Topic – Circular economic business solutions for the eastern European countries, opportunities within the European Green Deal
Dr. habil. Csaba Fogarassy is environmental engineer, deputy director of Hungarian University of Agriculture and Life Sciences Institute of Sustainable Development and Farming (MATE ISDF), founding member and secretary of the Scientific Committee on Circular economy of the Hungarian Academy of Sciences. He received his Ph.D. in energy crop cultivation in 2000 and in 2014 his second Ph.D. in Game Theory Modelling of Sustainability in Business Management. His most important scientific achievements include the determination of the theory of energy crop rotation and the development of a Circular Economic Value (CEV) measurement system. He is currently working on designing material and energy-saving business models for the circular economy in his current publications. An obsessed fan of the Rubik's Cube and Vice District Governor of the Lions Clubs Associations of Hungary.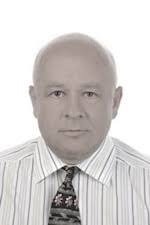 Andrzej Buszko, professor at University Warmia and Mazury in Olsztyn, Poland
Topic – Pandemic's impact on increasing the shadow economy performance
Professor Andrzej Buszko wrote about 300 scientific articles and 12 monographs. Professor has extensive business experience. He worked for many large Polish and foreign enterprises, such as Polimex-Cekop, Budimex, Uponor oy. He held top managerial positions in these companies. He also worked in foreign markets, e. g. Germany, USA, Iraq, Spain, Portugal. He was a commercial consul in Hong Kong. After completing his work in diplomacy and business, he started a scientific career.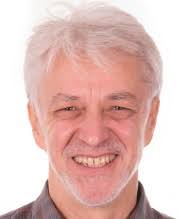 Vladan Devedzic, Professor at FON – School of Business Administration, University of Belgrade, Serbia
Topic – Artificial Intelligence in Business and Management
Professor's long-term professional objective is to bring close together ideas from broad fields of intelligent systems and software engineering. His current professional and research interests include software engineering, programming education, AI, intelligent software systems and educational technologies. He also collaborates with a company that runs business related to steel technology, and contributes to the company's activities through cooperation with it in developing novel AI applications. To this end, ha also uses experience resulting from teaching software project management for several years. His most valuable experience in business management is related to assessment and recognition of employees' soft skills. He has participated in a number of national and international projects, and has also coordinated a dozen of them. His most successful international projects have been funded by agencies of European Commission under their flagship programs (such as FP7, LLP, SEE-ERA, etc.). He is also the founder and the chair of the GOOD OLD AI research network. Professor Vladan Devedzic has authored/co-authored about 360 research articles, published in the international and national journals or presented in international and national conferences, as well as six books on intelligent systems and software engineering. Some of his papers have been selected by foreign editors and published in books on artificial intelligence systems.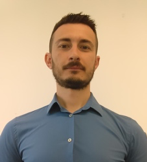 Alessio Bongiovanni, Research fellow at the University of Turin, Italy
Topic – Banks and negative interest rate policy
Dr. Bongiovanni obtained his Ph.D. from the University of Turin in 2018. He joined as a visiting researcher several international universities and institutions including the Bank of Lithuania, Université d'Orléans and Bangor University. He has also collaborated on the Interreg Mediterranean project FinMed and on the project run be Chamber of Commerce of Turin aimed to study the Italian mutual guarantee industry. His research focuses on the relation between monetary policy and bank stability, the effectiveness of macroprudential policies in promoting financial stability, bank corporate governance and sustainable finance.
Conference Information